The best vehicle repair experts at our car body shop have revealed how we strive to keep our accident repair centre green. Our car body shop specialists have explained how our use of green parts allows for our accident repair centre to stay green…
Why choose green parts over new parts?
Green car parts are much cheaper than new ones and accessible in the UK market when you want affordable parts for car or accident repair. As they allow for vehicles to be repaired far more cheaply, they are often utilised in write-off repairs, in order to make the repair economical where using new parts would cost too much. Green parts make a lot of sense for those who buy written-off vehicles at auction that need to have some repairs done. Moreover, they are excellent for the environment when compared to the impact of purchasing a new car part, that would have been manufactured in a factory plant. As you are using what has already been produced, green parts encourage repair over replace!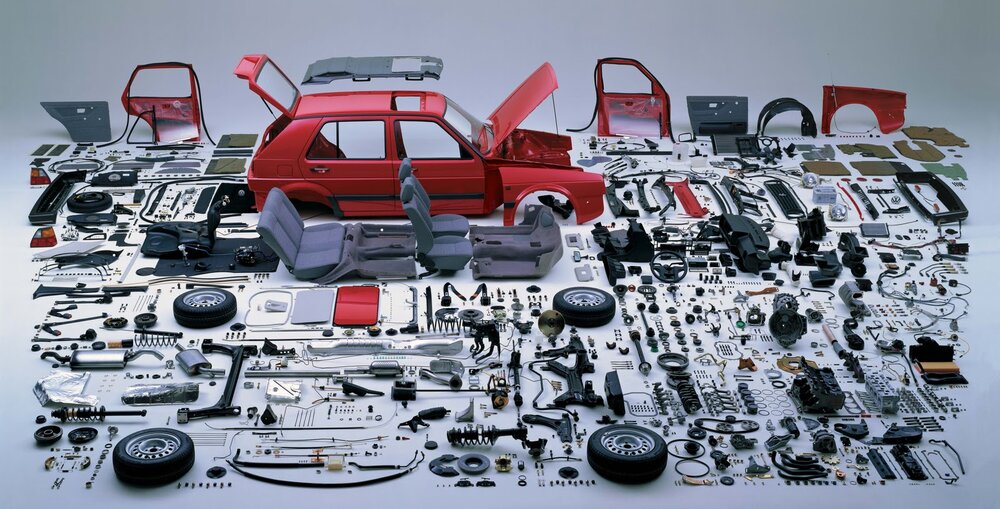 How old are green parts?
Our car body shop experts know that this is dependent on how old the original vehicle was before it was written off. A part could be even younger than the age of the vehicle if it was replaced whilst the vehicle was owned. Even though most parts have seen use for anywhere between a month and a few years, some parts are only days or weeks old, as vehicles can occasionally be involved in an accident shortly after being driven out of the car showroom.
Where do green car parts come from?
When vehicles are declared a write-off, they are unrepairable for a variety of reasons. However, they frequently still have parts inside the vehicle that were undamaged in an accident or theft, and therefore are reusable. You can choose to repair over replace, as these reclaimed parts can be sold as green parts.
How safe are green parts?
Many consumers are hesitant to buy used car parts, especially if it was potentially involved in a crash. Our best vehicle repair centre has found that the majority of bad publicity around used car parts originates from new part manufacturers. This is because they evidently benefit from misinformed customers trying to buy expensive new parts rather than second hand. There is often no need to worry about the safety of green parts, because they are subject to extremely strict inspections and quality standards.
What are the benefits of using green parts?
Our accident repair centre has decided on the most significant benefits of using green parts so that you can choose to repair over replace …
Low cost
The price of buying green parts for accident repair can be up to 90% cheaper than buying brand new parts from the manufacturer. Our car body shop experts can assure you that there is no need to worry about quality or reliability due to the rigorous testing and warranties that are available.
Availability
Regardless of their affordability, there is no compromise on choice. As cars are typically built in bulk, there is extensive availability of green parts for practically every car brand in the UK. Unless your vehicle is a rare limited edition, high quality green parts are usually easily accessible on the market. In many cases, purchasing second-hand is easier than sourcing new parts, due to spare parts not be manufactured as frequently as whole vehicles.
Environmental
Buying a green part prevents the need for a new part to be manufactured, resulting in significant energy and resource savings worldwide. It has been estimated that recycled parts save eighty billion barrels of oil each year in manufacturing and transport processes, while also increasing the lifespan of countless existing vehicles.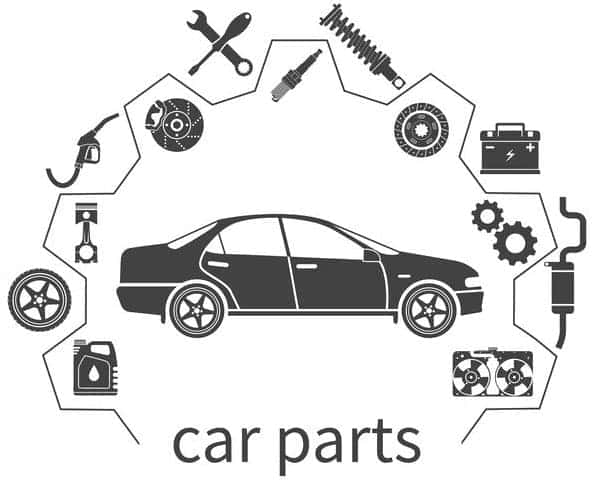 Use Jenkins & Pain, Award-Winning Accident Repair Centre
There you have it, if you do find yourself with damage to your beloved paintwork and need a car repair or van repair you can count on us to complete all jobs using industry-standard processes. We offer free quotes and with our exclusive repair service, we are sure you will be happy with the results. Contact our Vehicle Body Shop today. Jenkins & Pain are a vehicle accident repair centre based in Dover, Kent. We are proud to call ourselves an award-winning accident repair centre. Check out our guide on how to look after your alloys!
Ready to Visit Our Car Body Shop?
We understand how costly and inconvenient it is for a vehicle to be off the road and therefore we use processes that ensure your vehicle is repaired quickly and efficiently. So whether you need minor scratch repairs, major body repair, or alloy wheel refurbishment, our van body shop and car body shop can guarantee a high-quality service. We also repair light commercial vehicles and motorhomes. Contact us today for a paint repair at our Car Body Shop!