Changes to the Highway Code that pave the way for self-driving cars on UK roads will allow vehicle occupants to watch TV and movies on the move, though mobile phone use will still be illegal. The courtesy car and steering alignment experts at our van body repair centre have revealed everything you need to know about watching TV in self-driving cars…
Changes to the Highway Code
The changes to the Highway Code, expected to go into effect in July, will set out the legal responsibilities of both drivers and car manufacturers should an incident occur while a car is in self-driving mode, providing guidance to the courts and police. Under the proposed rule changes, motorists in a car that is driving itself will be allowed to view material such as videos on the car's infotainment screen, something which is currently illegal. However, even following the changes to the Highway Code, it will still be illegal to use a phone or other handheld device "given the greater risk they pose in distracting drivers as shown in research," according to a statement from the Department for Transport. Drivers must also remain sober, as current drug and drink driving legislation will continue to apply. "At present the legislation does not allow the use of moving images in a vehicle whilst driving, and attracts penalty points," said Hojol Uddin, the head of motoring law at the legal firm JMW Solicitors. "If they are to adopt this then the legislation will need to change as well as the Highway Code," indicating to our courtesy car specialists that the proposed changes will require more than simply an alteration of the wording in the Highway Code.
"Self-driving" cars could be legalised on UK roads later this year
Last year, the DfT approved the use of vehicles with Automated Lane Keeping Systems (ALKS) on UK roads, and the first vehicles with actual self-driving capability are expected to arrive in the next year or so with the introduction of new Level 3 autonomous systems on cars such as the Mercedes S-Class and EQS. All vehicles with ALKS will need type approval by the governing body. This technology will allow vehicles to operate in self-driving mode at speeds of up to 37mph on designated roads, which means that they will initially be used only in slow-moving motorway traffic. Systems currently in use, such as adaptive cruise control and lane tracking, are described as "assistive" and still require the driver to be in control at all times. A new section of the Highway Code will clarify that whilst a car is driving itself, the motorist is not responsible for how it drives and does not need to pay full attention to the road. However, our courtesy car experts know that motorists must be able to resume control of the vehicle in a timely fashion when prompted, such as when approaching a motorway exit.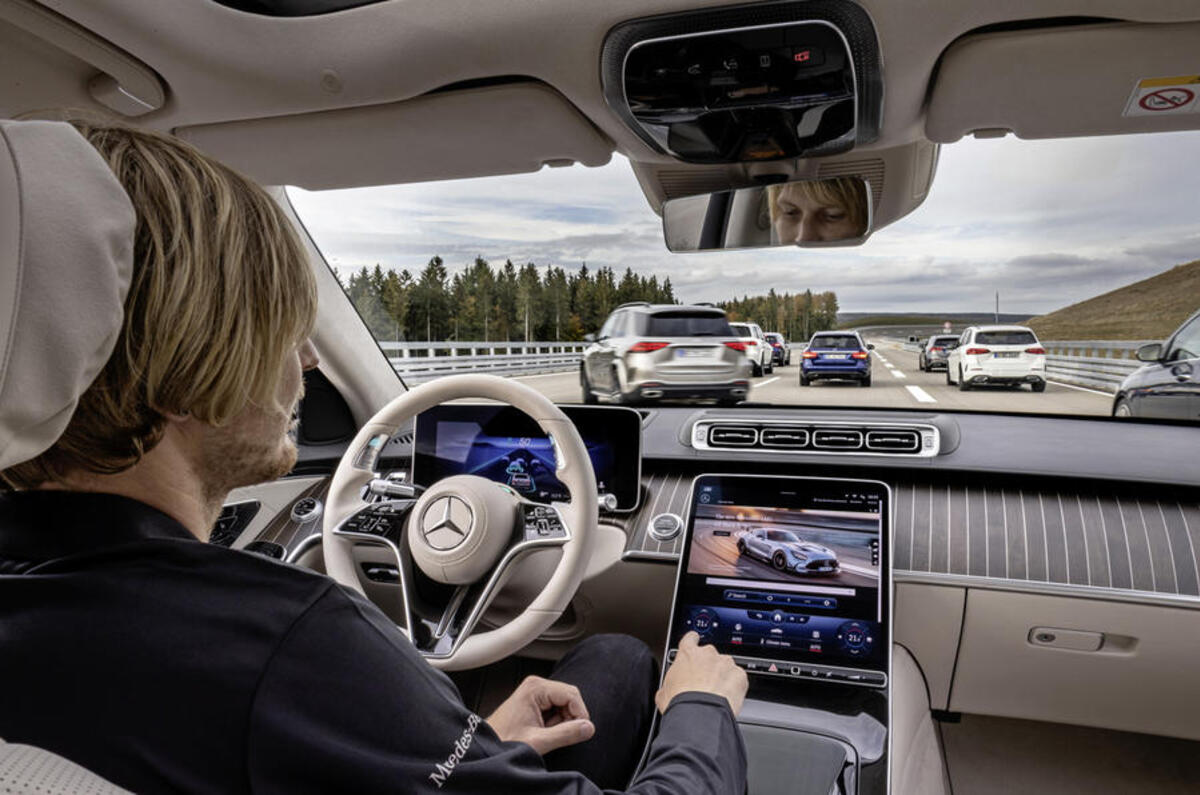 Mercedes are to Accept Legal Responsibility for Accidents Involving Self-Driving Cars
The proposed Highway Code changes will represent "a major milestone" in the introduction of self-driving vehicles which "will revolutionise the way we travel", said transport minister Trudy Harrison. The widespread arrival of driverless vehicles "could spark the beginning of the end of urban congestion, with traffic lights and vehicles speaking to each other to keep traffic flowing, reducing emissions and improving air quality in our towns and cities," according to the government. Steve Gooding, director of the RAC Foundation, welcomed the changes and the safety potential of driverless cars, which they believe will "promise a future where death and injury on our roads are cut significantly."
New Highway Code changes: what you need to know and what else is coming in 2022
He said that while alterations to the laws governing the use of self-driving vehicles were important in clearing-up issues of driver responsibility, car-makers "will have a vital role to play in ensuring their customers fully appreciate the capabilities of the cars they buy and the rules that govern them." Our courtesy car experts know that the government has set a deadline of 2025 to have a complete legal framework in place covering the use of self-driving cars on UK roads.
Use Jenkins & Pain, Award-Winning Accident Repair Centre
There you have it, if you do find yourself with damage to your beloved paintwork and need a car repair, van repair or courtesy car you can count on us to complete all jobs using industry-standard processes. We offer free quotes and with our exclusive repair service, we are sure you will be happy with the results. Contact our Vehicle Body Shop today. Jenkins & Pain are an accident repair centre based in Dover, Kent. We are proud to call ourselves an award-winning accident repair centre. Check out our guide on how to look after your alloys!
Ready to Visit Our Vehicle Body Shop?
We understand how costly and inconvenient it is for a vehicle to be off the road and therefore we use processes that ensure your vehicle is repaired quickly and efficiently. So whether you need minor scratch repairs, major body repair, or alloy wheel restoration, our van body shop and car body shop can guarantee a high-quality service. We also repair light commercial vehicles and motorhomes. Contact us today for a paint repair at our Car Body Shop!