Why are Petrol and Diesel at near-record Highs and what Impact is Russia's Invasion of Ukraine having on our Forecourts?
Drivers around the UK are still facing near-record fuel prices despite the falling cost of oil. Recent weeks have seen the wholesale price of oil fluctuate significantly, falling from $130 a barrel to less than $100 before bouncing back up, but prices at the pumps have remained stubbornly high. Until the end of March forecourt prices were rising on an almost daily basis due to global supply issues due to the market uncertainty and Russia's invasion of Ukraine. The soaring cost of fuel has contributed to the current cost of living crisis, which has seen inflation near a near-30-year high, and motoring organisations are warning that drivers may struggle to fuel their cars and business be forced to put up prices if the pattern continues. The dent repair and express car body repair experts at our vehicle accident repair centre have revealed everything that you need to know about fuel prices.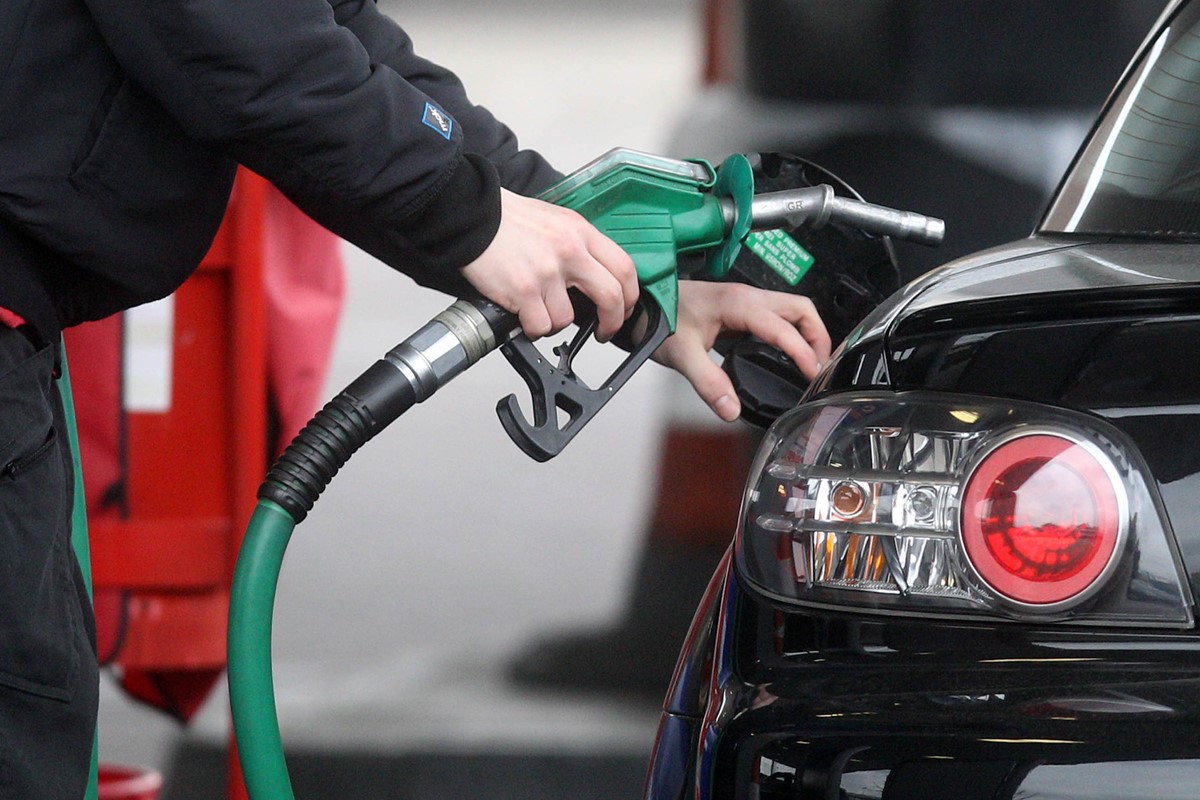 How Much are Petrol and Diesel Prices Today?
Fuel prices fluctuate on a daily basis and vary significantly across the UK. The RAC's Fuel Watch tracks prices at supermarket and independent retailers across the country and provides a national average. According to its latest data, petrol is currently 162.19p per litre and diesel is 176.18ppl.
How Have Fuel Prices Changed?
Our dent repair experts know that at the height of the Covid pandemic and during lockdown, petrol costs briefly fell to around £1 a litre but since early 2021 have been climbing almost constantly. From 114p per litre in December 2020, they climbed consistently to October 2021, at which point they broke the previous record highs set in April 2012, reaching 142.94p for petrol and 147.94p for diesel. From there until late November 2021 new records were set on a daily basis before a brief period of calm. However, prices spiked again on February 13, 2022, reaching 148.02p for petrol and 151.57p for diesel, according to RAC data, and rose on a nearly daily basis until late March when easing wholesale prices and a cut in fuel duty began to have some effect.
Why Have Fuel Prices Risen?
Our vehicle accident repair specialists know that the price of fuel at the pumps is dictated largely by the price of oil and this has been climbing sharply since early 2021, going from around £55 per barrel in January 2021 to more than $130 per barrel in early March 2022. After dropping dramatically in 2020, demand for oil has returned to pre-pandemic levels, as world economies open up again. However major oil producing nations are struggling to meet this demand, forcing prices up. The RAC's fuel spokesman Simon Williams commented. "Having taken production down when demand fell due to the pandemic, the oil producers are now struggling to get production back up to the required levels to meet demand." The International Energy Agency (IEA) has also accused Saudi Arabia and the United Arab Emirates of failing to increase production despite having capacity to do so. Russia's aggression toward Ukraine and subsequent invasion of the country has also caused uncertainty and instability in global markets. Russia is the world's third largest oil producer, responsible for around 10% of global oil output. There are fears that its military action could affect oil supply from the country to international markets, or that sanctions could limit Russia's ability to export oil and diesel fuel. In either case, worries over demand outstripping supply is contributing to the rising price of oil.
Will Fuel Prices Come Down?
In the last week fuel prices have fallen slightly, although there is still uncertainty about where they will go next. Oil prices fell sharply in early March before rallying then dropping again. On 11 April they dropped back below $100 a barrel but any reduction could take time to filter through to forecourts and prices have again risen to more than $110 a barrel, meaning previous drops could quickly be cancelled out. Prices are now around 1p per litre cheaper for petrol and 0.5p cheaper for diesel than at the end of March but still 11p more for petrol and 19p more for diesel than on 1 March. The RAC's Simon Williams said that retailers appeared to be being cautious on further future rises and refusing to pass on recent reductions to drivers, even after the 5p cut in fuel duty announced in the Chancellor's Spring Statement. He said: "The biggest retailers are once again letting drivers down by not charging lower prices while they can. Instead, they appear to be hedging their bets to protect themselves from future increased wholesale costs."
Could This Lead to More Road Safety?
According to the RAC there are still more road accidents now than there were before the recent surge in fuel prices. Of course, this would be the case, work doesn't stop and we all need to get from a to b. Our vehicle accident repair specialists believe that the main takeaway from this is to ultimately be more cautious if you are trying to save money and always plan before you travel. But hey I suppose there is always public transport?
Use Jenkins & Pain, Award-Winning Accident Repair Centre
There you have it, if you do find yourself with damage to your beloved paintwork and need a car repair or van repair you can count on us to complete all jobs using industry-standard processes. We offer free quotes and with our exclusive repair service, we are sure you will be happy with the results. Contact our Vehicle Body Shop today. Jenkins & Pain are an accident repair centre based in Dover, Kent. We are proud to call ourselves an award-winning accident repair centre. Check out our guide on how to look after your alloys!
Ready to Visit Our Vehicle Body Shop?
We understand how costly and inconvenient it is for a vehicle to be off the road and therefore we use processes that ensure your vehicle is repaired quickly and efficiently. So whether you need minor scratch repairs, major body repair, or alloy wheel refurbishment, our van body shop and car body shop can guarantee a high-quality service. We also repair light commercial vehicles and motorhomes. Contact us today for a paint repair at our Car Body Shop!