Safety is always one of the most important priorities for car buyers. Safe cars offer the peace of mind that you and your family will be well protected and pose less of a risk to other road users in the event of an accident. The courtesy car and alloy wheel restoration experts at our van body repair centre have revealed the safest cars…
Small Family Car – Skoda Fabia
Adult occupant protection: 85%
Child occupant protection: 81%
Vulnerable road user protection: 70%
Safety assist: 71%
Standard safety equipment on the Fabia includes a seatbelt reminder alert for front and rear passengers, a 'Driver Alert' system that detects if the driver is drowsy, and lane keep assist, which automatically keeps the car in the centre of a lane. Other standard safety features include a speed limiter and autonomous emergency braking (AEB). Our courtesy car experts find that there are high levels of comfort, interior space and on-board tech. The Fabia's boot space was particularly impressive, making it a practical small family car. Unfortunately, Skoda doesn't offer the Fabia as a hybrid, so if you're looking for this option you may want to consider some of its rivals, the Toyota Yaris or Renault Clio E-tech.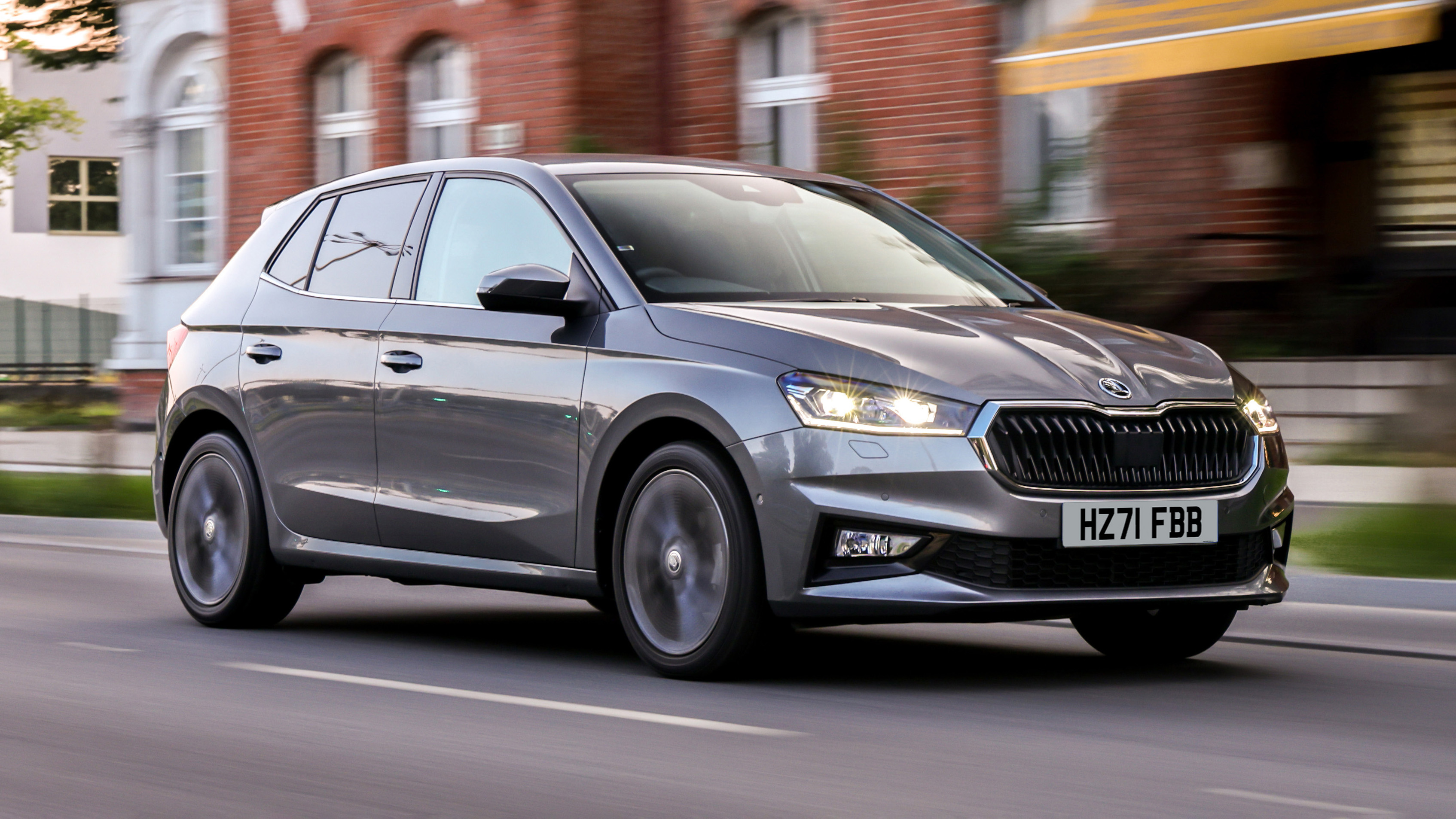 Small MPV – Toyota Yaris Cross
Adult occupant protection: 86%
Child occupant protection: 84%
Vulnerable road user protection: 78%
Safety assist: 81%
Every Toyota Yaris Cross is equipped with Toyota's Safety Sense technology, with features such as adaptive cruise control, blind spot alert, autonomous emergency braking, lane keep assist and a rear-view camera. It also achieved a maximum rating in the side impact test, contributing to its great rating overall. Aside from its safety, our courtesy car experts like the impressive hybrid technology in the Toyota Yaris Cross, found it easy to live with day-to-day and cheap to run. The Yaris Cross isn't as cheap as some of its rivals, however, and interior and luggage space isn't as good as it could be.
Small MPV runner-up – Volkswagen Caddy
Adult occupant protection: 84%
Safety assist technology on the van-based MPV includes a seatbelt reminder, driver fatigue monitoring, lane assistance and a
Child occupant protection: 82%
Vulnerable road user protection: 69%
Safety assist: 79%
Our alloy wheel restoration experts find that it drives like a Golf but offered much more space and practicality. It's also economical, making it a great option for a cheap-to-run family car. It isn't cheap to buy, however, with more affordable options from rivals, and its boxy design isn't the most attractive.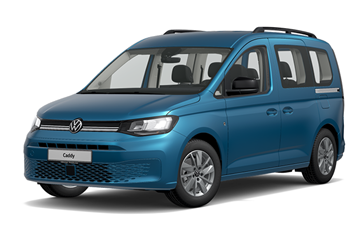 Small off-road – Nissan Qashqai
Adult occupant protection: 91%
Child occupant protection: 91%
Vulnerable road user protection: 95%
Safety assist: 70%
The latest Qashqai packs a huge amount of standard safety equipment, including autonomous emergency braking, which performed well in its ability to detect other road users, including pedestrians and cyclists. It also has a seatbelt reminder alert system with occupant detection as standard for all seats, Driver Attention Alert, a speed limiter which automatically detects local limits. Euro NCAP praised its lane assistance system, scoring the feature maximum points in testing. We liked the latest Qashqai's high levels of safety, its reasonable price tag, practicality and improved looks in our road tests. Unfortunately, though, the Nissan Qashqai doesn't come as a hybrid yet, and the touchscreen interface graphics weren't the clearest. Some competitors also offer better warranties on their cars.
Small off-road runner-up – Volkswagen ID.4
Adult occupant protection: 93%
Child occupant protection: 89%
Vulnerable road user protection: 76%
Safety assist: 85%
It comes with handy features like a lightstrip below the windscreen for warnings and sat-nav directions that avoids pulling your attention away from the road. Standard safety systems include adaptive cruise control, a City Emergency Braking System, driver fatigue alert and High Beam Assist, which dips the headlight beam automatically to avoid dazzling other road users.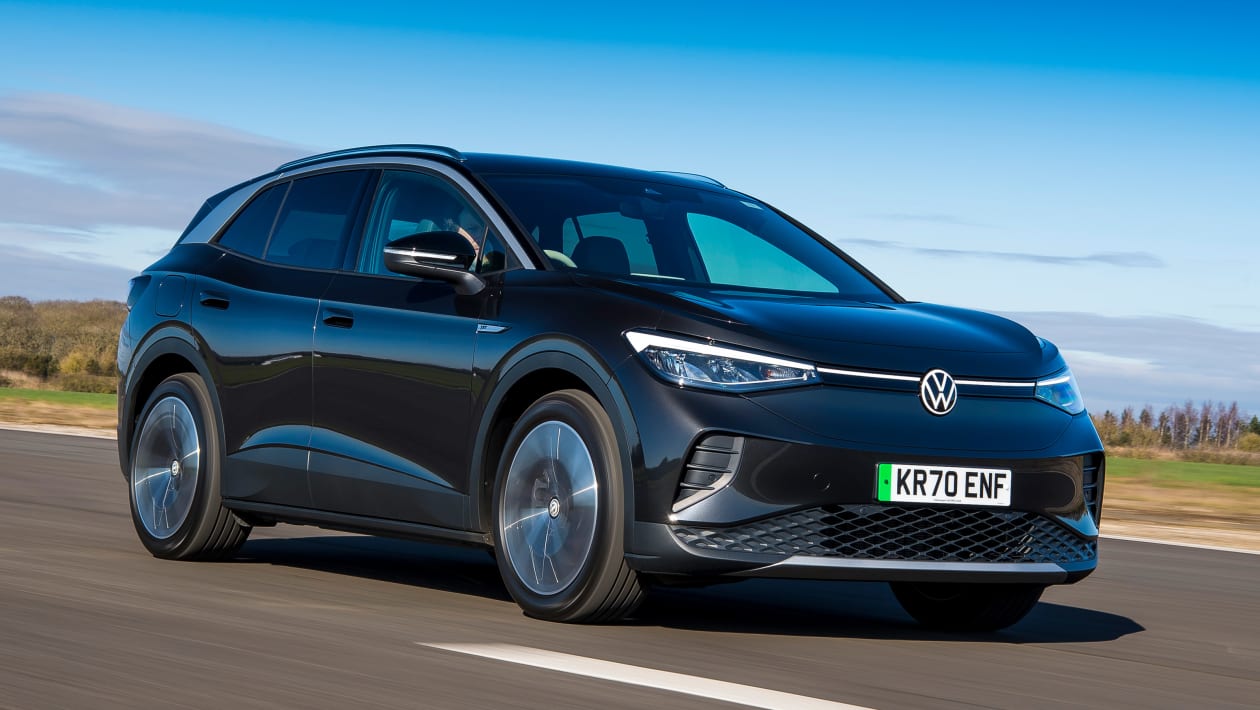 Large off-road – Skoda Enyaq iV
Adult occupant protection: 94%
Child occupant protection: 89%
Vulnerable road user protection: 71%
Safety assist: 82%
Every version of the Enyaq iV comes with plenty of safety tech as standard, including lane assist, front assist with an emergency braking function, cruise control, a speed limiter and rear parking sensors. While its safety assist score was slightly reduced by the lack of a standard driver fatigue monitor, this can be specified as an option. Our van body repair experts like the Skoda Enyaq because of its big boot space and good value, making it a great family-friendly EV. The versatile interior options stood out to us as a highlight and the range between charges for an EV of its price is good. The Enyaq's firm ride means it's not the most comfortable car in its class, though.
Large off-road runner-up – BMW iX
Adult occupant protection: 91%
Child occupant protection: 87%
Vulnerable road user protection: 73%
Safety assist: 81%
The iX's 'active bonnet' safety system, which detects when a pedestrian is hit and automatically raises the bonnet to cushion the blow, contributed to its good score for vulnerable road user protection. Our alloy wheel restoration specialists liked the excellent range and driving feel of the premium BMW iX, and on-board technology felt futuristic. The interior was full of high-quality materials and would appeal to many buyers looking for a more luxurious electric SUV, but the iX costs a lot and its looks are not to everyone's tastes.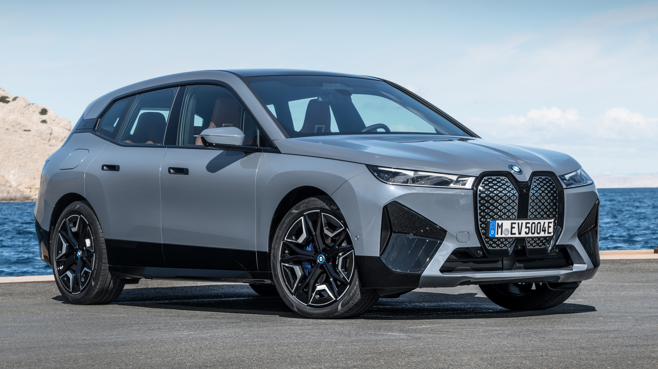 Executive / Pure electric – Mercedes EQS
Adult occupant protection: 96%
Child occupant protection: 91%
Vulnerable road user protection: 76%
Safety assist: 80%
As Mercedes' flagship electric saloon, the EQS comes with a wide array of the latest safety equipment, including an 'active bonnet' that moves upwards to help cushion pedestrian impacts, and an autonomous emergency braking system that can detect cyclists, pedestrians and other vehicles. It also features the brand's Attention Assist system as standard, which automatically monitors the driver. This feature can be enhanced by a more advanced direct eye monitoring system, which can be specced as an extra to further improve safety. With incredible range between charges, a premium interior and extremely advanced technology, the EQS really made an impression in our review despite its high cost and firm ride.
Use Jenkins & Pain, Award-Winning Accident Repair Centre
There you have it, if you do find yourself with damage to your beloved paintwork and need a car repair or van repair you can count on us to complete all jobs using industry-standard processes. We offer free quotes and with our exclusive repair service, we are sure you will be happy with the results. Contact our Vehicle Body Shop today. Jenkins & Pain are an accident repair centre based in Dover, Kent. We are proud to call ourselves an award-winning accident repair centre. Check out our guide on how to look after your alloys!
Ready to Visit Our Vehicle Body Shop?
We understand how costly and inconvenient it is for a vehicle to be off the road and therefore we use processes that ensure your vehicle is repaired quickly and efficiently. So whether you need minor scratch repairs, major body repair, or alloy wheel restoration, our van body shop and car body shop can guarantee a high-quality service. We also repair light commercial vehicles and motorhomes. Contact us today for a paint repair at our Car Body Shop!