Just a few decades ago, the idea of self-driving cars was considered ridiculous. Yet, with advancements in technology, our body shop specialists know that the prospect of cars that can complete journeys with minimal human input (or even none at all) is becoming more and more realistic. Does it make sense to put so much trust in the hands of robots, or is this a step too far? The question on everyone's minds is this: are self-driving cars the future? The vehicle damage repair experts at our body shop repair centre explain everything you need to know about self-driving cars…
The benefits of self-driving cars
The benefits of self-driving cars are hugely promising. The most obvious one of these is that travelling by car could be much more enjoyable. With no need to concentrate on the sometimes-tedious act of driving itself, all passengers could amuse themselves however they pleased while making journeys. Also, travelling overnight would be easy in a self-driving car, and the speed limits could be increased, leading to shorter journey times. This would be of great benefit to the productivity of many people who have to travel long distances regularly.
As well as benefiting those who use the motorways, the centres of towns and cities would be drastically improved by self-driving cars too. Traffic management would become much simpler, and congestion could be reduced. This would positively affect the lives of millions of people in the UK alone.
Additionally, while there are legitimate concerns about the absolute reliability of the computer systems used in self-driving vehicles, removing driver error from the equation has the potential to usher in a new era of safety. There would be no need to worry about drink or drug drivers, no concern about fatigued drivers falling asleep at the wheel, and road rage would become a thing of the past. Unfortunately, our vehicle damage repair experts know that, at the moment, dangerous drivers still pose a risk to us all. Be a responsible 1st-time driver and look at our Insurance tips.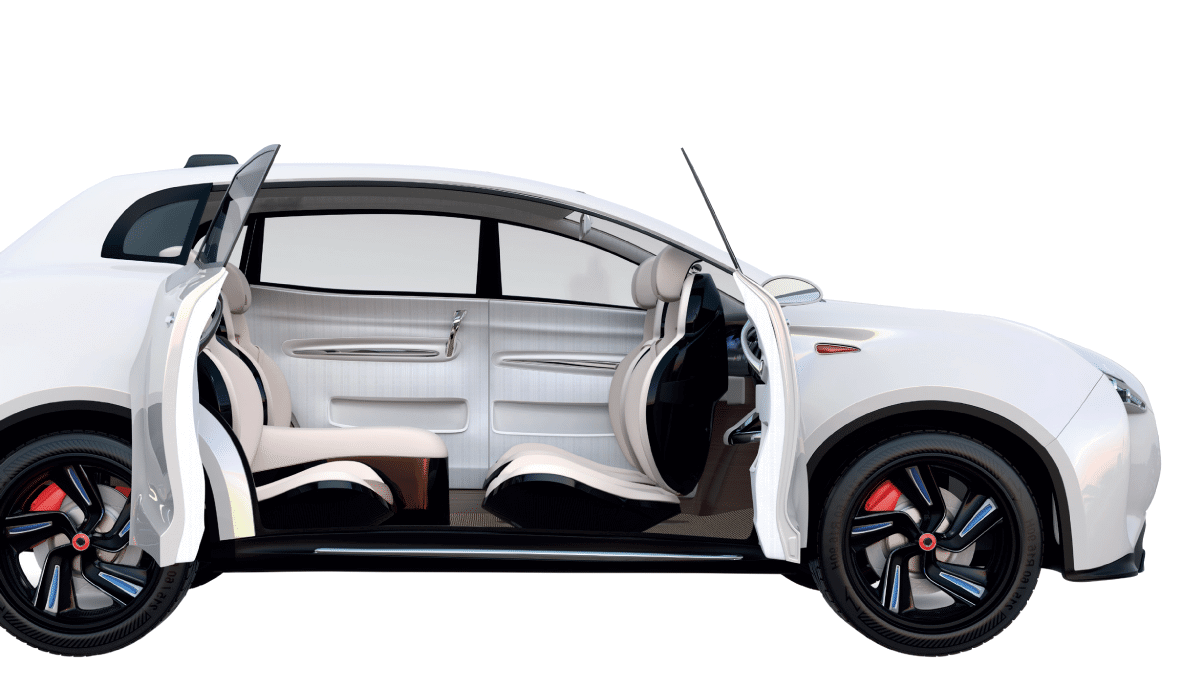 The downsides of self-driving cars
While this technology is undoubtedly very exciting, there are a few downsides to consider. First of all, as with many new technologies, the price point of self-driving cars is likely to make them unattainable for the vast majority of people. This is unlikely to change until the companies behind the technology work out how to replicate it on a mass production scale, which could take a very long time.
There's also the bigger issue of placing our trust in technology. How sure are we that these systems are going to be completely reliable, and how are we going to ensure human safety? As advanced as our artificial intelligence systems are, human behaviour is difficult for a computer to interpret, particularly in challenging environments such as cities. For this reason, although self-driving cars might reduce the impact of driver error, we could be introduced to a new phenomenon when travelling by car—computer error.
Let's not ignore hackers, either. In order to function correctly, a self-driving car would have to collect and rely upon a broad range of sensitive personal data. If hackers were to expose a vulnerability in a particular car's software, this could lead to all manner of problems for the owner of the vehicle.
The ethics of self-driving cars
Furthermore, some people have questioned the ethical implications of autonomous vehicles, for a number of reasons. The first of these to consider is how the car would 'behave' in an accident: faced with the proposition of hitting and killing a group of pedestrians, or swerving to avoid the pedestrians and thus killing its occupants, which one would it pick? Equally, if someone is killed in an accident, whose fault is it?
The second major ethical concern surrounding self-driving vehicles is mirrored in many areas of the working world: what about the workers whose jobs will be made redundant by this new technology? The fact our vehicle damage repair experts believe we need to consider is that these technological innovations could actually make many people's lives worse, while only improving the quality of life of a select few.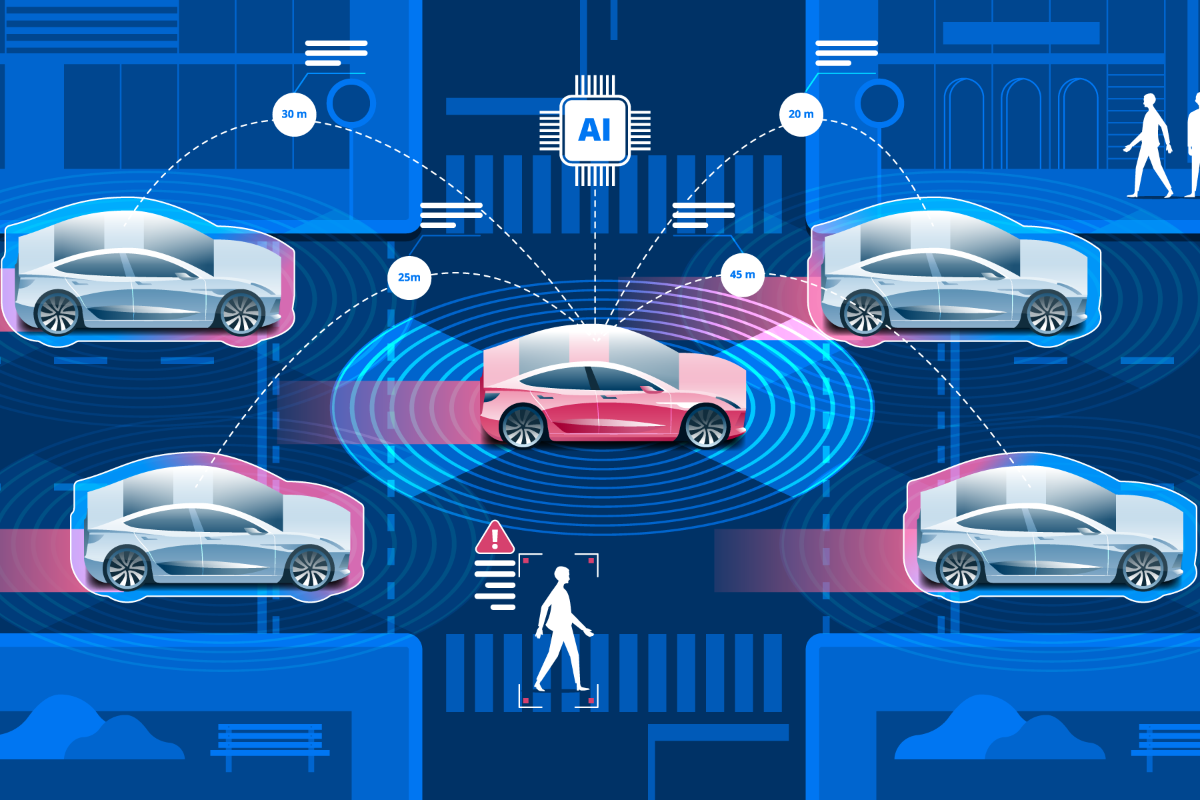 So, are self-driving cars the future?
The world of motoring has evolved dramatically over the decades—and self-driving cars are set to become part of that evolution soon enough. Companies are beginning the process of getting us to trust the vehicles. Only time will tell how long it will take for self-driving cars to become normality, but it is surely inevitable that they will eventually account for a significant proportion of journeys made by car. Until then, though, the only way to drive is by getting a licence.
Use Jenkins & Pain, Award-Winning Vehicle Repair Centre
There you have it, if you do find yourself needing car bodywork or vehicle damage repair and need a car repair or van repair you can count on us to complete all jobs using industry-standard processes. Our body shop repair centre offers free quotes and with our exclusive repair service, we are sure you will be happy with the results. Contact our Vehicle Body Shop today. Jenkins & Pain are a vehicle accident repair centre based in Dover, Kent. We are proud to call ourselves an award-winning accident repair centre. Check out our guide on how to look after your alloys!
Ready to Visit Our Vehicle Body Shop?
We understand how costly and inconvenient it is for a vehicle to be off the road and therefore we use processes that ensure your vehicle is repaired quickly and efficiently. So whether you need minor scratch repairs, major body repair, or alloy wheel refurbishment, our van body shop and car body shop can guarantee a high-quality service. We also repair light commercial vehicles and motorhomes. Contact us today for a paint repair at our Car Body Shop!