On cold winter mornings, this is a question that most car owners ask themselves. Although the idea of starting your car and leaving it 'ticking over' for a while is a popular one, is it really the best thing for you… or for your car? The vehicle wrapping and courtesy car experts at our van body repair centre reveal the pros and cons of warming up your car in the morning…
The Pros of Warming your Car up First in Cold Weather
Firstly, it makes it nice and warm.
This, of course, is a self-evident truth. If it's a cold and icy morning outside and your car's engine is left running to warm it up, the ice on the windows will be easier to scrape off and you can leave the fan on in order to warm the interior up too. Additionally, you may also benefit from clearer windows if any condensation on the windows inside has evaporated first.
You'll be able to drive away at your usual pace
If you start your car and drive off straight away, it's recommended that you drive more gently until the engine reaches its normal operating temperature. If it's already warm, there is no need to do this.
The Cons of Leaving your Car Idling in Cold Weather
Car theft
Perhaps most obviously, it leaves you open to being a victim of car theft crime. There's a good chance that, especially if it's a cold winter's morning, you'll nip back indoors in order to keep warm. With your car idling, the keys in the ignition and the doors open, any passer-by could simply jump in it and drive straight off. To make matters worse, it will almost certainly invalidate your insurance policy, meaning that your insurance company will likely refuse to pay out.
Wear and tear
Many years ago, back when cars had old-style carburettors and a manual choke, it was deemed essential to leave your car running for a while in cold weather to warm it up to prolong the life expectancy of the engine. If you "thrashed it" when it was cold, it indeed had a detrimental effect on the engine. The car would also be more difficult to drive as it would, jump, cough and splutter for a while until it had reached its optimum running temperature. However, that is no longer the case. If you leave your car running for longer than necessary, it doesn't benefit the engine and will, in fact, decrease the lifespan of the car overall, rather than prolong it. Furthermore, if you are assuming that it'll help your battery to charge up, this unfortunately isn't necessarily true. For example, if you have heated windows, your headlights and the hot air blower all switch on while the car is only at idle speed, it can actually drain your battery further, as opposed to charging it up.
Fuel consumption/cost
You may not think it makes much difference if your car is idling for 15 minutes to warm up, however the cost of doing so can add up over time. This is obviously dependant on how long on average you leave it running for prior to pulling away but, if you do this every morning in the winter, it's very uneconomical and it'll almost certainly make a big dent in your monthly petrol or diesel bill.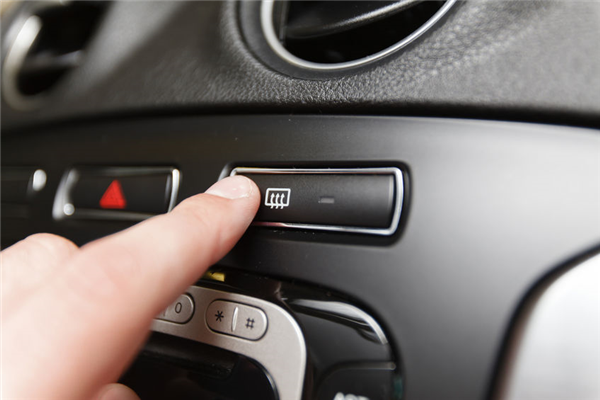 Use Jenkins & Pain, Award-Winning Accident Repair Centre
There you have it, if you do find yourself with damage to your beloved paintwork, plasti dip or steering alignment and need a dent repair, van body repair or courtesy car you can count on us to complete all jobs using industry-standard processes. We offer free quotes and with our exclusive repair service, we are sure you will be happy with the results. Contact our Vehicle Body Shop today. Jenkins & Pain are an accident repair centre based in Dover, Kent. We are proud to call ourselves an award-winning accident repair centre. Check out our guide on how to look after your alloys!
Ready to Visit Our Vehicle Body Shop?
We understand how costly and inconvenient it is for a vehicle to be off the road and therefore we use processes that ensure your vehicle is repaired quickly and efficiently. So whether you need minor scratch repairs, major body repair, or alloy wheel restoration, our van body shop and car body shop can guarantee a high-quality service. We also repair light commercial vehicles and motorhomes. Contact us today for a paint repair at our Car Body Shop!