Our car repair experts explain what is meant by ADAS and explain ADAS resets. ADAS stands for 'Advanced driver-assistance systems', which are electronic systems in a vehicle that use advanced technologies to assist the driver. They can include many active safety features, and often the terms "ADAS" and "active safety" are used interchangeably.
ADAS uses sensors in the vehicle such as cameras and radar to perceive the world around it, and then either provides information to the driver or takes automatic action based on what it perceives.
ADAS features that provide information will most commonly include "warning" in the name. For example, if the vehicle detects an object such as another vehicle or a cyclist in a location where the driver may not be able to see them, features such as blind spot warning or rear backup warning will alert the driver. Likewise, if the system determines that the vehicle is drifting out of its lane, it could activate lane departure warning to alert the driver.
When these detections are coupled with a technology that takes action beyond a simple warning, ADAS becomes an active safety system – meaning the vehicle will "actively" control braking or steering. These features most commonly include "assistance" in the name.
These features can dramatically increase the effectiveness of ADAS to save lives. For example, the Insurance Institute for Highway Safety found that forward collision warning systems lower front-to-rear crashes by 27%; when the system also includes the ability to automatically brake, that number nearly doubles. Similarly, rear view cameras reduce backing crashes by 17%, but rear automatic braking lowers them by a massive 78%.
ADAS also includes propulsion functions such as adaptive cruise control, which varies speed to ensure that a vehicle maintains a safe distance from the vehicle in front of it. More sophisticated ADAS features can even manage steering and propulsion without the need for hands-on control from the driver under certain conditions, such as motorway driving or stop-and-go traffic. These are typically referred to as Level 2+ active safety systems, and represent some of the most advanced functionality currently available on the market.
ADAS vs. automated driving
The experts at our car repair centre view automated driving as on a spectrum with ADAS, with the distinction being the level of driver engagement. In an ADAS system, the driver is still engaged in the act of driving, otherwise known as "in the loop." Their hands may not need to be on the steering wheel, and their feet may not need to be on the pedals, but they are still ultimately responsible for the safe operation of the vehicle. To help ensure drivers stay engaged, many OEMs will employ driver state sensing systems. In automated driving, the driver is permitted to be "out of the loop," and the vehicle is in control.
Our car repair experts have listed some of the advantages and disadvantages of ADAS…
Advantages of ADAS include:
Automated adaptation and enhancement of safety systems to improve driving among the population. ADAS are intended to avoid collisions by using technologies to alert drivers to potential hazards or take over control of the vehicle to avoid such danger.
Adaptive features. Automated lighting, adaptive cruise control, and pedestrian crash avoidance mitigation (PCAM) are features that incorporate navigational warnings to alert drivers to potential dangers, such as vehicles in blind spots, lane departures, and more.
Sensors have the potential to self-calibrate in the future to focus on the inherent safety and dependability of these systems.
Disadvantages of ADAS include:
American insurers, in general, do not offer driver discounts for ADAS-fitted vehicles. This is due to a lack of solid data from automobile manufacturers proving increased safety on the road, though some insurance companies have recognised the significant potential of ADAS to reduce the number of driving-relating accidents.
Choices, training and implementation challenges. While the technology is available on the market, many drivers are overwhelmed with the options in that they don't know how to choose which would serve them best. Furthermore, even with the installation and implementation of such systems, there is the issue of training drivers to use them to the fullest advantage in order to maximise the risk-limiting factors of the system features.
As technology and vehicle engineering advances, so do ADAS features. These safety systems are now some of the most sought-after features for drivers looking for their next, safer vehicle.
ADAS Resets
At Jenkins & Pain, we offer an ADAS resets with every vehicle repair when it is required and this helps ensure your vehicle stays safe on the road.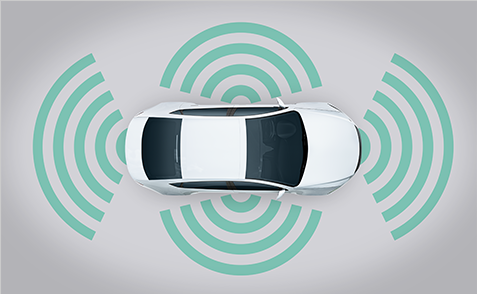 Use Jenkins & Pain, Award-Winning Accident Repair Centre
There you have it, if you do find yourself needing an ADAS resets and need a car repair or van repair you can count on us to complete all jobs using industry-standard processes. We offer free quotes and with our exclusive repair service, we are sure you will be happy with the results. Contact our Vehicle Body Shop today. Jenkins & Pain are a vehicle accident repair centre based in Dover, Kent. We are proud to call ourselves an award-winning accident repair centre. Check out our guide on how to look after your alloys!
Ready to Visit Our Vehicle Body Shop?
We understand how costly and inconvenient it is for a vehicle to be off the road and therefore we use processes that ensure your vehicle is repaired quickly and efficiently. So whether you need minor scratch repairs, major body repair, or alloy wheel refurbishment, our van body shop and car body shop can guarantee a high-quality service. We also repair light commercial vehicles and motorhomes. Contact us today for a paint repair at our Car Body Shop!