Most accidents are caused by driving too fast, meaning-making manoeuvres without slowing down to a safe speed. However, there are multiple causes of accidents on motorways that could result in dent repair being required by a vehicle body shop. Our accident repair centre has decided on the five most common causes of accidents, as well as the top five types of accidents. If you are looking for alloy wheel repair click here.
Most common causes of accidents:
Drink driving
Drink driving is one of the most highly publicised causes of road accidents. Our accident repair centre recommends not to drive at all after drinking, as even though there is a legal limit for alcohol intake when driving (35mg of alcohol per 100ml of breath), it can have differing effects on people's bodies, due to factors such as height, weight and gender. Drink driving fatalities have decreased by 40% between 2008 and 2018, but statistics have proven that it is still the cause of over 13% of annual road deaths.
Losing control
Losing control of a car can be an extremely frightening experience. One of the main reasons as to why people lose control of a car is due to driving too fast whilst driving round ends or changing lanes. Our accident repair centre also knows that dangerous weather conditions such as ice, hail and snow are another common cause. Driving at speed during such weather conditions may result in the wheels losing traction on the road's surface water, causing the car to skid. The best way to recover from this unfortunate situation is to stop breaking and turn into the skid, but be careful not to overdo this. In order to avoid needing any accident repair or dent repair, we recommend not allowing yourself to get into such a situation in the first place. It is something that everybody has the power to avoid by simply keeping your car and tyres in peak condition, as well as driving slowly and carefully in difficult conditions and avoiding sudden acceleration, breaking and turning.
Being careless, reckless or in a hurry
Even though being in a hurry is a situation that most people will be able to relate to, it can cause some people to drive far more quickly than they should as well as drive more aggressively. Many people also use their mobile phones whilst driving. Penalties for this include six points on your license and a £200 fine. Our vehicle body shop believes that if everyone were to slow down and be more cautious, accidents would become far less common and there would be less need for any accident repair, such as dent repair.
Failing to judge another person's path and/or speed
Examples of this include misjudging a gap when pulling out of a junction or when attempting to negotiate a busy roundabout, and wrongly assuming that another vehicle will make the manoeuvre that you expect them to make. Although it is human nature for people to take risks, it is extremely dangerous to make assumptions about what will happen next. Our accident repair centre believes that anticipation is a great skill to employ when behind the wheel of a car, however it should be an informed and calculated reaction to the developing circumstances. Essentially, never simple assume that other drivers would do the same as you would, and ensure that gaps are definitely large enough for your vehicle.
Failure to look properly
Despite our vehicle body shop believing that it should be the easiest to prevent, it is the most common cause of all UK road accidents, as over a third of all road accidents are caused by failing to look properly. There are many reasons as to why drivers forget to look properly. Firstly, tiredness can have a dramatic impact on a driver's awareness and reactions. Accidents caused by driver fatigue are approximately 50% more likely to result in death or serious injury, as the driver will be unable to swerve or break if they have fallen asleep, so will be unable to avoid or reduce the impact. Another cause of drivers failing to look properly before performing a manoeuvre is other forms of distraction whilst driving, such as fellow passengers, mobile devices and the radio. Some accidents are simply caused by driver complacency, familiarity with the route, or even laziness. Driving requires the utmost concentration; therefore, our accident repair centre suggests that you take a break if you are feeling tired or distracted, and always be alert and vigilant! This type of accident causes Kurbed Alloy Wheels.
Most common types of accidents, as decided by our accident repair centre:
Rear-End Collisions
This happens when your follow too closely behind another car and the other driver suddenly stops. This is the most common type of accident and our vehicle body shops has found that it can best be prevented by keeping a safe distance between you and other cars at all times.
Single Vehicle Crashes
These types of crashes include running off the road, slipping on ice and spinning out of control, hitting stationary objects, and many other situations. Generally, the most common cause of these accidents is overcorrecting a small mistake or breaking too hard to avoid an obstacle. Our accident repair centre believes that you can help prevent being involved in this type of accident by avoiding reckless driving and dangerous speeds.
T-Bone or Cross Traffic Accidents
This term describes collisions that occur at an intersection where traffic crosses. They are usually caused by a driver running a red light or stop sign, or taking a left turn without yielding to oncoming traffic. The best way to avoid needing dent repair as a result of this type of accident is to follow traffic laws and taking extra caution to watch out for any signs that other drivers are distracted.
Clipping Other Cars When Merging
These types of crashes are generally caused by a failure of the merging driver to check all blind spots. In order to avoid these, always look around, check blind spots before changing lanes, and do not speed.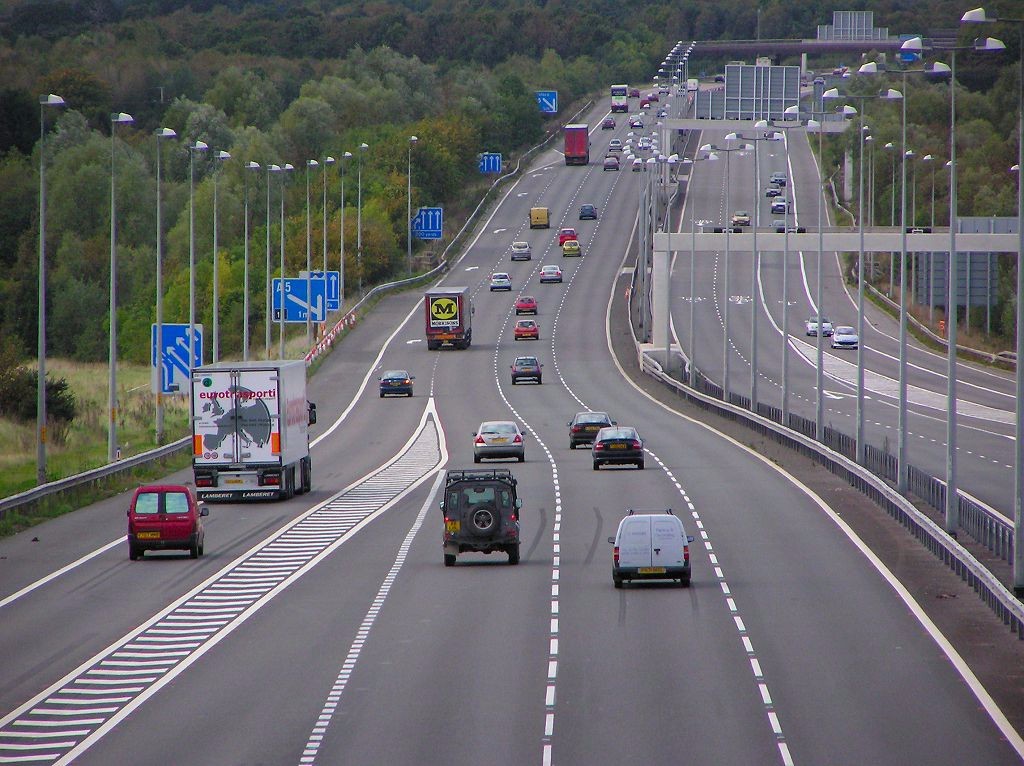 Low Speed Accidents
Crashes under the speed of ten miles per hour (such as car park collisions and slight bumps), often happen in residential areas, putting pedestrian lives at risk. Our vehicle body shop encourages you to never speed in common pedestrian areas, and also be on the lookout for pedestrians. Many of these accidents happen whilst reversing, so be sure to be very careful when doing this.
Use Jenkins & Pain, Award-Winning Accident Repair Centre
There you have it, if you do find yourself with damage to your beloved paintwork and need a car repair or van repair you can count on us to complete all jobs using industry-standard processes. We offer free quotes and with our exclusive repair service, we are sure you will be happy with the results. Contact our Vehicle Body Shop today. Jenkins & Pain are a vehicle accident repair centre based in Dover, Kent. We are proud to call ourselves an award-winning accident repair centre. Check out our guide on how to look after your alloys!
Ready to Visit Our Vehicle Body Shop?
We understand how costly and inconvenient it is for a vehicle to be off the road and therefore we use processes that ensure your vehicle is repaired quickly and efficiently. So whether you need minor scratch repairs, major body repair, or alloy wheel refurbishment, our van body shop and car body shop can guarantee a high-quality service. We also repair light commercial vehicles and motorhomes. Contact us today for a paint repair at our Car Body Shop!