Car insurance is a financial product offered by 100s, if not 1000s of providers. With a little knowledge and a good plan, you will be able to get the perfect package at the right price – you just need to find the insurances companies that are specialising in your market. The vehicle damage repair and insurance repair experts at our car body shop have revealed everything you need to know about getting your first car insurance.
Insurance Repair
What Is The Best Car For Cheap Young Driver Car Insurance for Insurance Repair?
Don't be fooled in thinking insurance prices are affected solely by the size of the engine – that is far from the truth. There is a whole list of factors affecting the insurance liability. Here are some of them: the age of the car – this can affect how safe it will be plus how well it might cope with a incident; the ease of which it is to steal and the reliability of the car. So each car is given an "Insurance Group". As a new driver, you want the lowest group. The range is from 1 to 50, so I am sure you can see what type of group you need to be aiming for. As a bench mark, the Ford Fiesta 1.5L is "Group 9" and an Audi S5 4.2L is "Group 40".
Will Family Members Help Bring Me Cheap Younger Driver Car Insurance?
Yes, is the simple answer in most cases it will. However, you must follow the law here. With insurance, you have two types of drivers on a insurance policy – the main driver (car owner, not to be confused with the person who paid for the car) and the named driver (an elected person able to drive the car for less than 25% of the given time a Main Driver uses it). If you are a new driver you could add your dad, mum or older family member to be a "named driver" to your policy. They reduce the risks in the eyes of the insurance company which will lower the insurance cost. But, and this is important, don't make the experienced driver a "main driver" and you the "named driver" because it's your car, not theirs (even if you didn't pay for it). That practice is called "Fronting" and it is illegal. Also, don't add someone on the policy that doesn't have access to your car because if you ever need to claim, they will look heavily into this and thus if it is not done above board, your insurance may not pay out for vehicle damage repair.
Does Fitting a Car Dash Cam Save On Young Driver Insurance?
It sure can, in Car Dash cameras are getting very popular now, it's almost standard for most cars in Russia due to the massive amount of road collisions. In the UK some insurance companies are now offering big discounts for some types of dash cams, so do some research and find out what companies will offer you an additional discount first. This way you will have a great bench mark for your policy price.
Having a Garage or Drive Will Save Money on Insurance?
This one is well known but sometimes never utilised. Having a garage or drive saves money on insurance, simple I know, but could affect a £1000-£3000 premium by up to 5-7%. So it might be an idea to park the new drivers car in the garage or on the drive.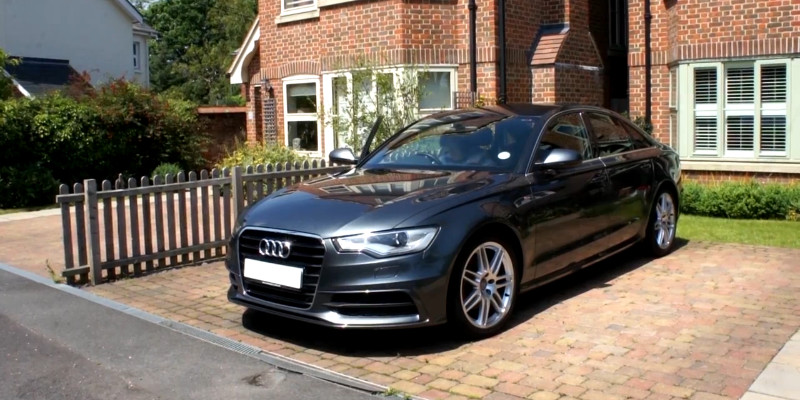 Low Mileage Will Reduce New Driver Car Insurance Costs?
This one is very simple, the less miles you drive the lower the liability you are. Simple maths, so roughly calculate what type of mileage you are going to be doing. On average a medium amount of driving a year is 7000miles and a heavy amount can be 10000miles, so work from there. But do not underestimated or make it up, as this could affect your insurance validity.
Fully Comp or Third Party Insurance?
You will find a range of types of insurance you can have.Third Party – which means if you have a incident, just the other driver (Third Party) car and person is covered.Third Party Fire & Theft – which means the same as above but also a car fire or theft is covered.Fully Comprehensive – which means that both the third party and yourself are covered for every type of incident.But don't be fooled, most people think Third Party is cheapest, but that is often not the case so always try Fully Comp first.
Which Insurance Comparison Site is the Best?
Well in short, none. Don't just use one site. Although this will take a while, after doing lots of test quotes, you may notice that every comparison site comes up with different prices, even when the exact same input details are given, so try them all.
Black Boxes Save Money on Insurance for Insurance Repair?
This is a new technology that has been around for a few years, if all else fails this is a route you can do but it does have some draw backs with mileage and using the car a night.
Use Jenkins & Pain, Award-Winning Express Repairs Centre
There you have it, if you do find yourself needing breakdown repair, plasti dip, car bodywork repair or vehicle damage repair and need a car repair or van repair you can count on us to complete all jobs using industry-standard processes at our express repairs centre. Our vehicle body shop repair centre offers free quotes and with our exclusive repair service, we are sure you will be happy with the results. Contact our Vehicle Body Shop today. Jenkins & Pain are a vehicle accident repair centre based in Dover, Kent. We are proud to call ourselves an award-winning accident repair centre. Check out our guide on how to look after your alloys!
Ready to Visit Our Vehicle Body Shop?
We understand how costly and inconvenient it is for a vehicle to be off the road and therefore we use processes that ensure your vehicle is repaired quickly and efficiently. So whether you need minor scratch repairs, major body repair, or alloy wheel refurbishment, our van body shop and car body shop can guarantee a high-quality service. We also repair light commercial vehicles and motorhomes. Contact us today for a paint repair at our Car Body Shop!